Atlanta and Co, Take 3
September 10, 2015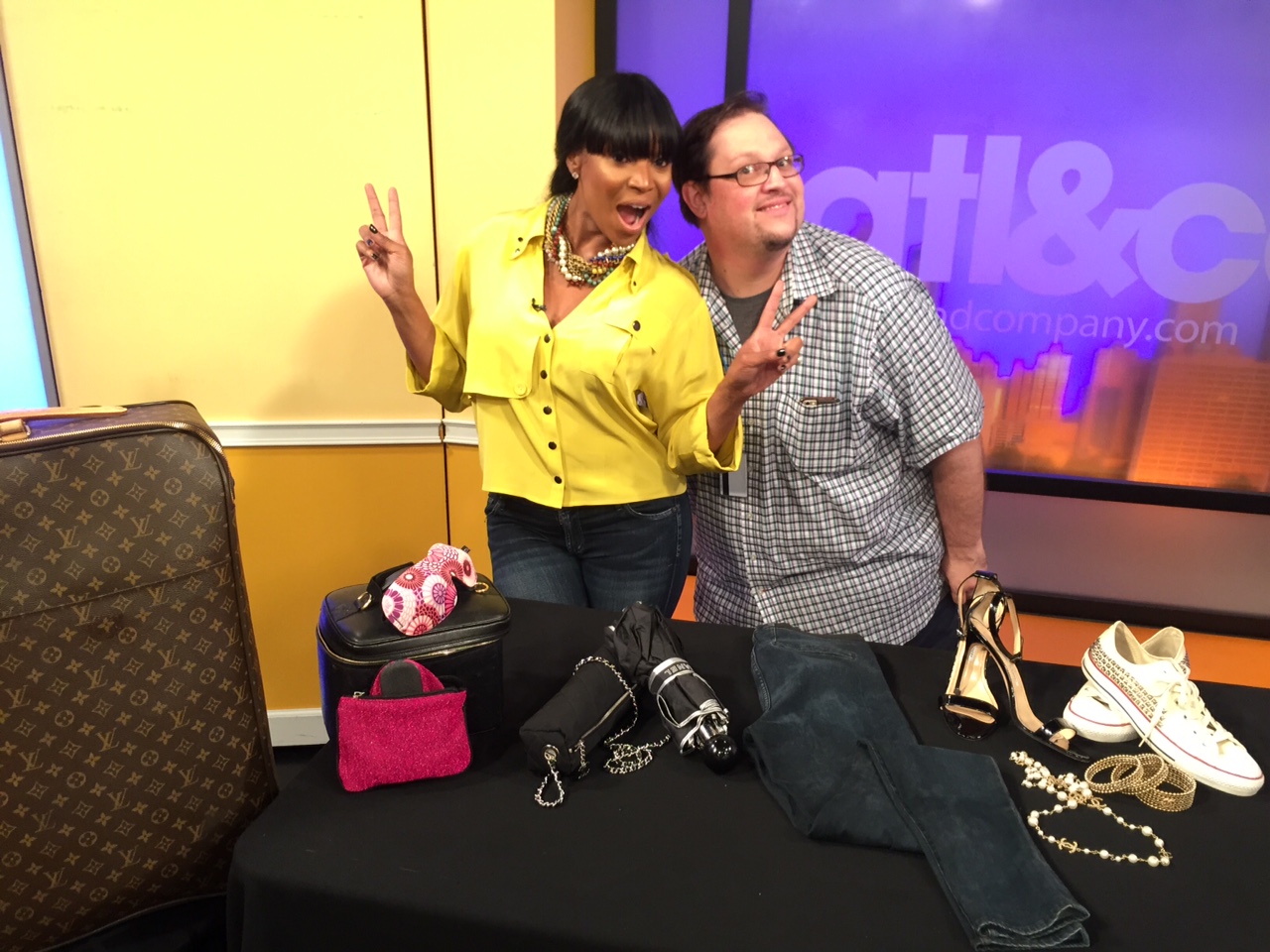 Hello my gorgeous Divas and Divos!
I hope y'all had a safe and fun Labor Day weekend! Did you eat lots of yummy food, look fabulous, and spend quality time with your family and friends? I know I did!
Just when I think I have a little break, my life gets even more chaotic! (If that's even possible). No complaints from this gal though! A busy me, is a happy me!
To elaborate a little on my busyness… I returned to my favorite Atlanta show Atlanta and Co with my third fashion segment "Travelnista Chic." During the segment I broke down my go-to travel essentials. Check out the segment here. I'll be back on ATL&Co on October 1st , so stay tuned.

I have recently partnered with ModeKungen, an online fashion brand that offers a wide selection of the most desirable clothing and accessories. They offer both men and women products, so all of you divas and divos are in luck! The company sent me a gorgeous sweatshirt, perfect for kicking off fall, and a selfie stick – seriously, who doesn't love selfies? For all of my followers, use the code 936842 to receive a discount now until October 1, 2015. Make sure to hashtag your pics with #MODEKIINGEN and #MDKN!
For all of my subscribers, we will be sending out my first newsletter soon! If you aren't subscribed, no worries. Just check out my contact page marlohampton.com/contact  and we will get you hooked up! Well divas and divos, that's it for this week.
Xoxo, Marlo