RHOA – The Stilettos have hit the fan!
November 17, 2015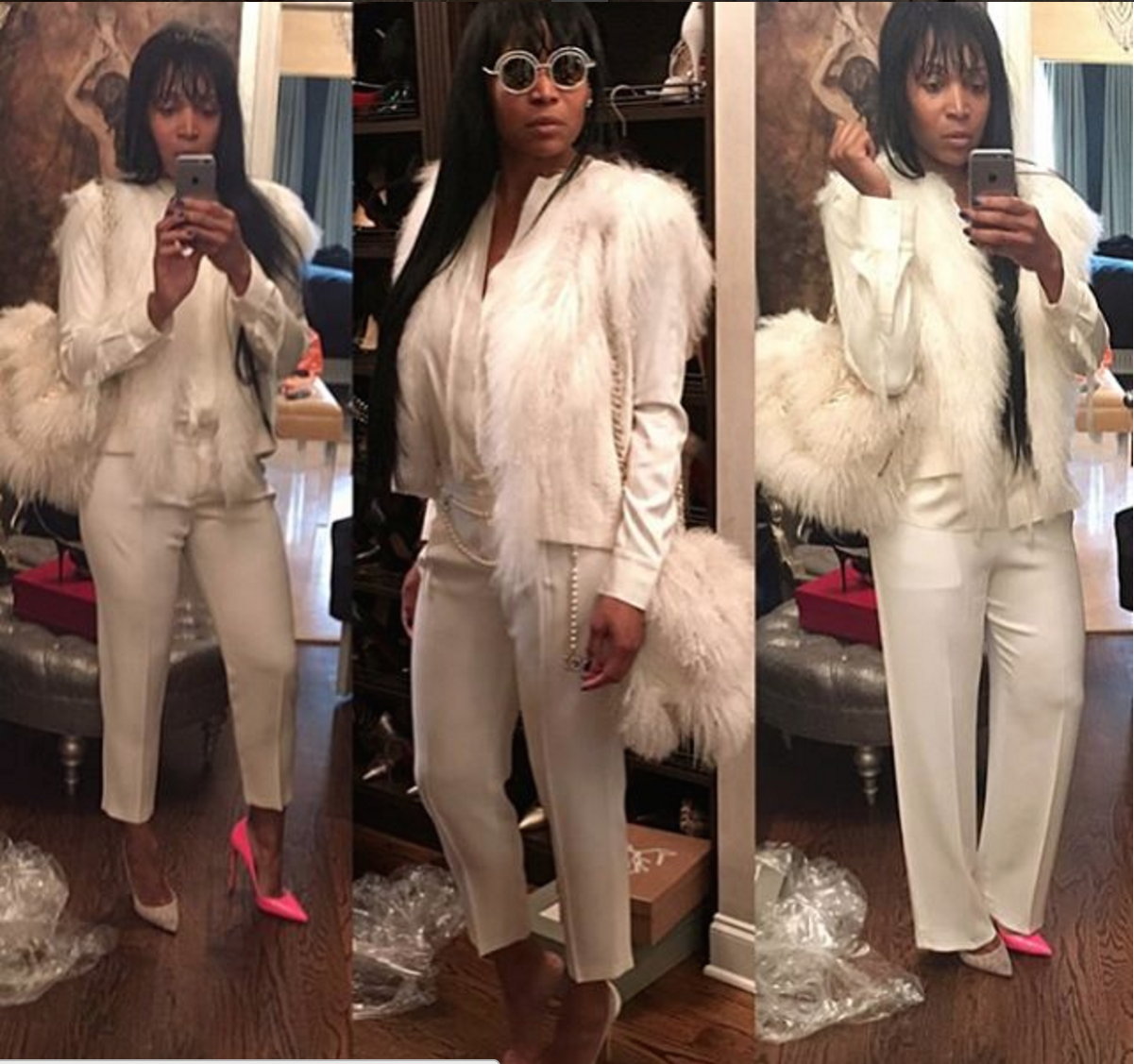 Well, well, well Divas and Divos!
Was this week's show crazy or what? There was so much going on but I can say for the first time, I was happy to NOT be a part of the drama. Can you believe this is just the beginning of the season? Ya'll know you have got to stay tuned because we haven't even scratched the surface of what's in store.
So, let's recap…
As always, The Kandi Dynasty is at work building another level of the brand. Did you hear on top of all she has going on she and Todd are opening a restaurant? It's no secret that Ms. Kandi likes to eat, so I have no doubt that the food will be something scrumptious! My only advice is for her to take a seat for a minute. It's almost time to debut her new prince and if she thinks running an empire is hard, just wait for motherhood times two… Now times three, since she already has two daughters. I wish them nothing but a healthy baby and much success. I attended the 'KandiLand' themed baby shower this past weekend and it was adorable. Todd and Kandi looked so happy.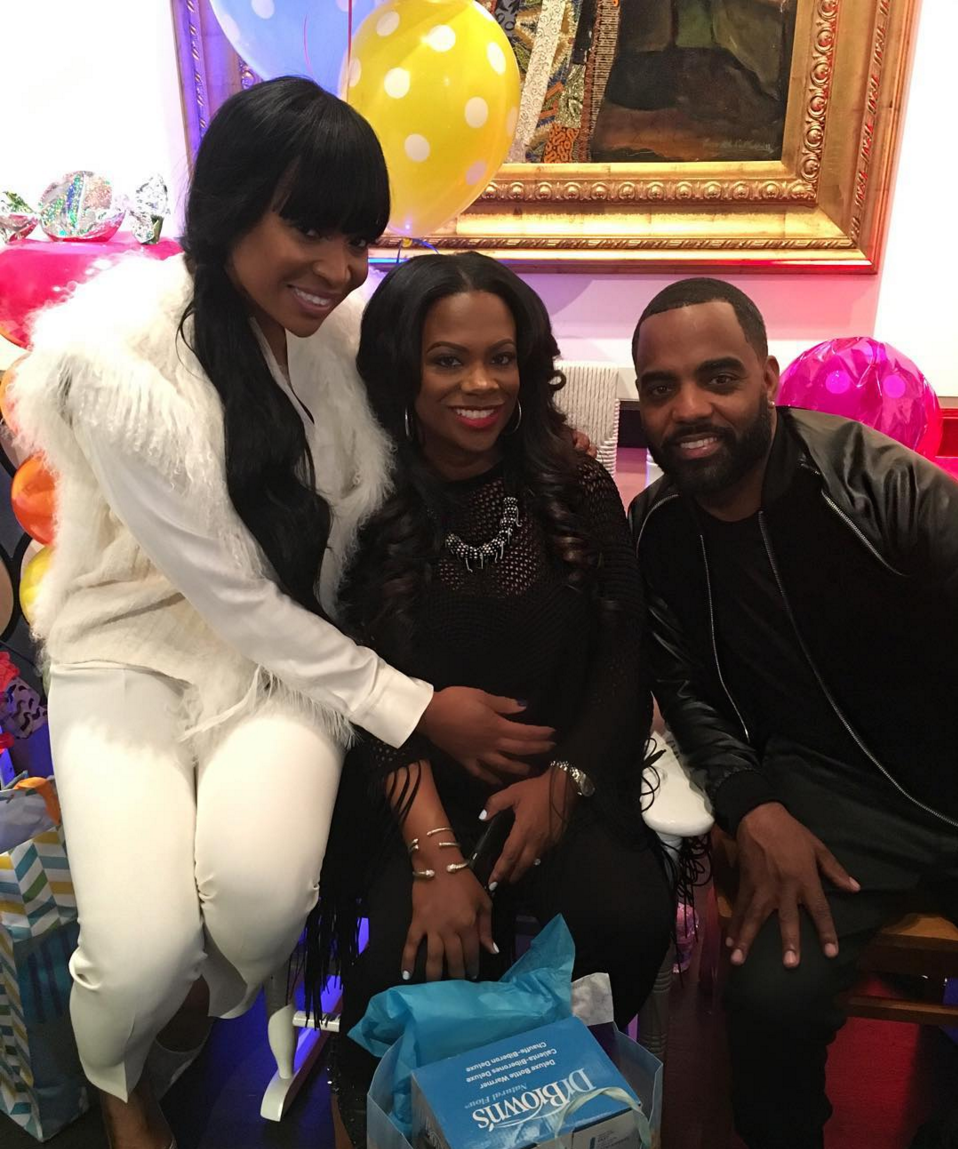 Oh, but Ms. Porsha – that's a whole other story alright! Did you see her "trophy" man's face? He seemed shell-shocked by his "meet the friends and family" party. It was obvious that she was just giddy over him, but he's 24 and I don't think he was ready for all this. I know ya'll thinking, who am I to talk? True, true! I am known to be on the arm of an old dude. I like 'em seasoned and settled. But, he's a cutie so time will tell. I guess… (Raised eyebrows!)
Re: Cynthia and Peter, that's a sensitive subject and there is nothing funny about marital issues. Despite how they are portrayed on the show, both of them are truly good people and having all of the negative opinions from family and friends doesn't help. We all make mistakes, so let's not be so quick to judge. I am sure marriage ain't easy, so I can say and I hope you all agree that they work it out and stay together. #teamCynthia&Peter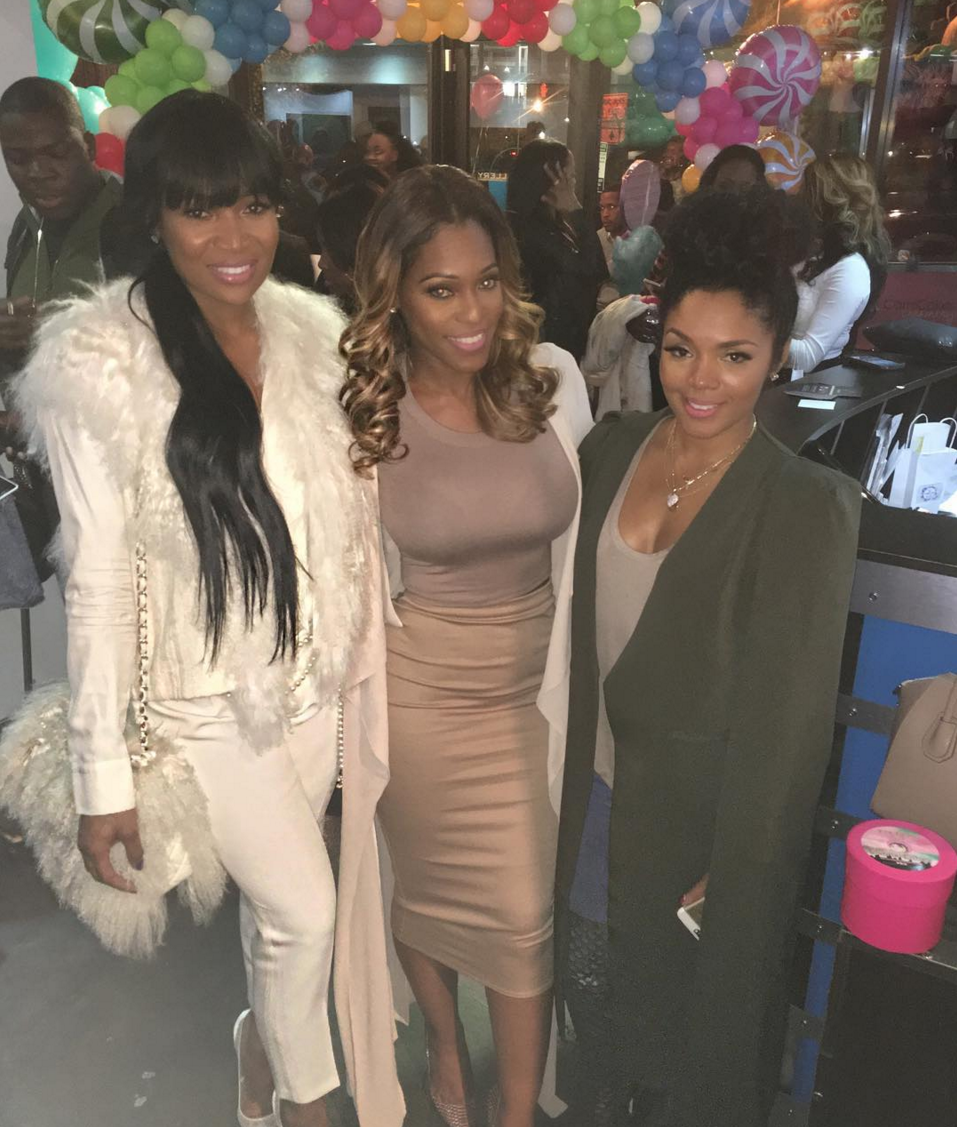 Ok… since we're talking about rocky relationships let's chime in on the Kandi/Phaedra sit down. Isn't it funny how people can be the best of friends, yet still fail to communicate? It was obvious to US last season that they were both going through some real challenging times, but evidently – they weren't talking TO each other. Their emotional chat proved what we all should know by now, communication is the key to all successful relationships. Unfortunately, once trust is compromised it's hard to rebuild. I wish them both nothing but the best. Good friends are hard to find and keep, so once you find your "ride or die" crew, hold on to them. Tight! Just like fake hair, there are plenty of fake friends and don't nobody got time for that!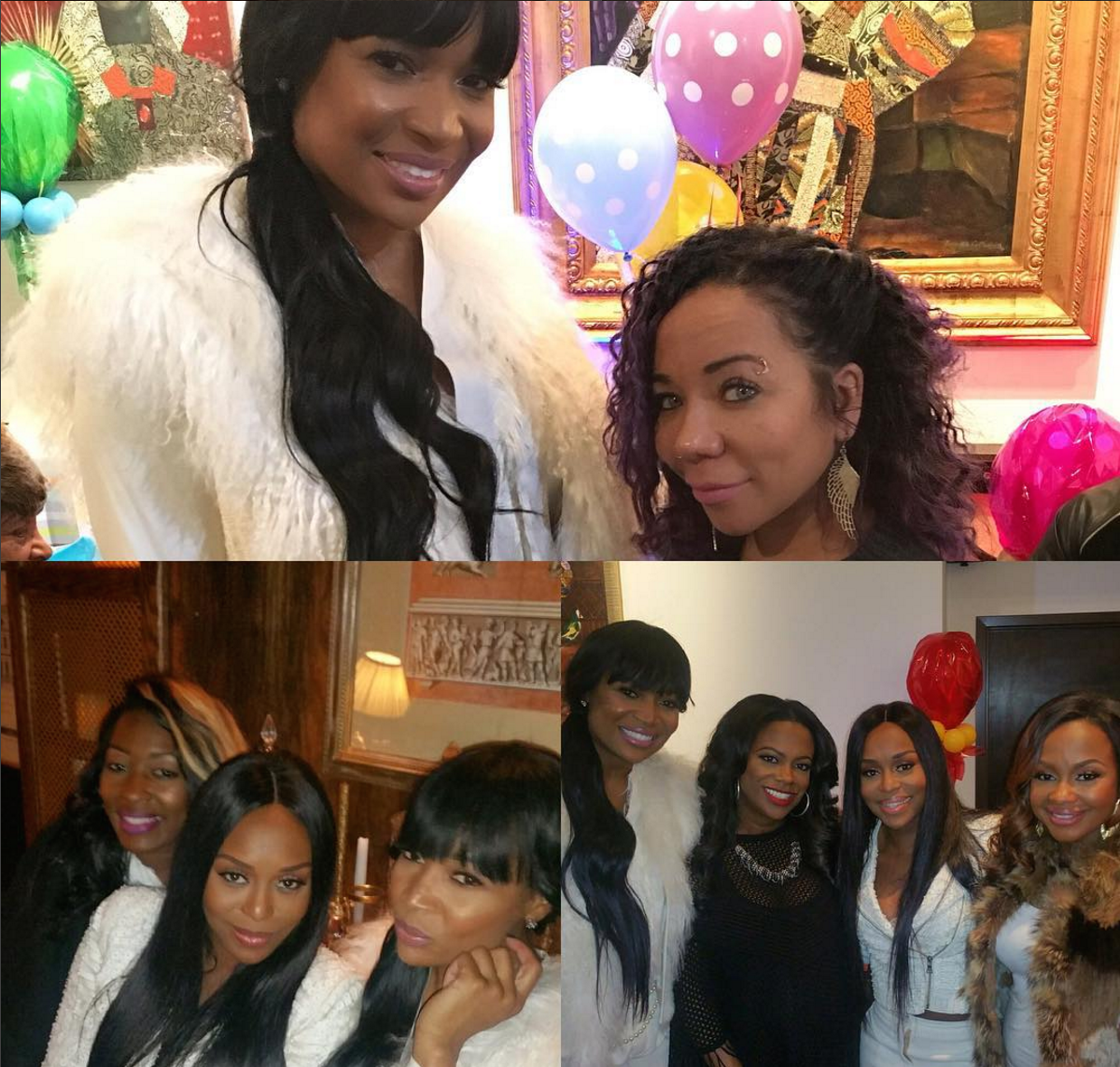 Well, I guess that's all for me this week. Since I was quiet – except for my comment about the stilettos, (for which Peter called me a Punk Ass… Side eye!) there was nothing major going on with me – on the show. But as I keep telling you, we have only just begun.
Ta-ta til next week Divas and Divos!
Muah,
Marlo