39 and Fine
April 27, 2015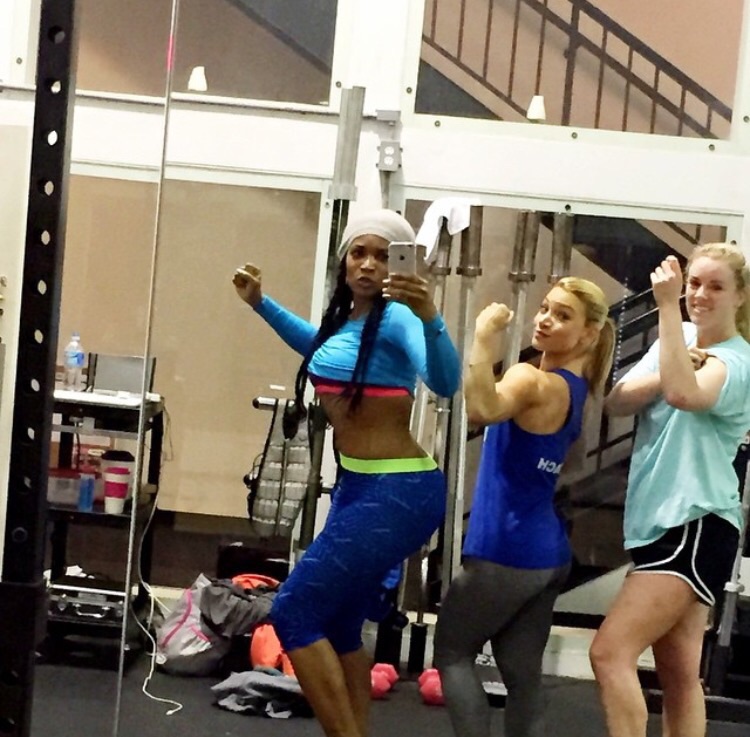 It's Marlo Monday Divas and Divos – this week let's talk about aging. I know the politically correct answer would be that we should be happy to age gracefully. I say No! We should age like Benjamin Buttons… in reverse! Personally I think 40 is the new 30 and we should all be Fierce, Fine and most importantly, Fit!
I mentioned in my last blog that I celebrated my 39th birthday this year and I have never been more focused on keeping my body right and tight! Over the holidays I gained 11 pounds and didn't think it was a big deal until I couldn't fit into any of my clothes! Those stretch fashions give you a false sense of size. Don't get sucked into the farce orchestrated by designer leggings! You cannot eat all the sweets, bread and sugary drinks you want and still fit into your wardrobe. Real clothes don't stretch! Lol… Yes, some jeans have a little elastic, but in general – most designers are not making one-size-fits-all clothes.
In support of my fitness goals I've been doing boot camp five days a week. I also eliminated fried foods and bread because I could not give up my cocktails. I love bread, but I love alcohol more! Sweet fruity drinks are my fav (with alcohol), but I am finding ways to make healthier versions of these too.
My grandma, Arrie Holmes is 94. Her prescription for health is no alcohol, an apple a day and a healthy relationship with God. (I agree with everything except the no alcohol part… I mean, even Jesus turned water to wine, so it must be okay right? Lol)
I'm serious divas and divos. I want all of you to be around a long time and to have a great quality of life. You don't have to eliminate everything you love, you just have to do all things in moderation. You'll see if you do that you'll not only look better, but you'll also feel better.
Now everyone isn't meant to be a size 2! I'm not and you know these hips don't lie! Just understand you can be healthy at any size. It all starts in the way you embrace your self-image. If you love yourself, commit to a well-balanced diet, exercise, and make health and wellness a way of life, you too will be fine, fit and FABULOUS! Are you with me? Let's be fabulous together!
Muah!
Marlo