The ART of STYLE NYC
May 4, 2015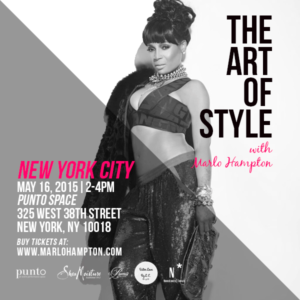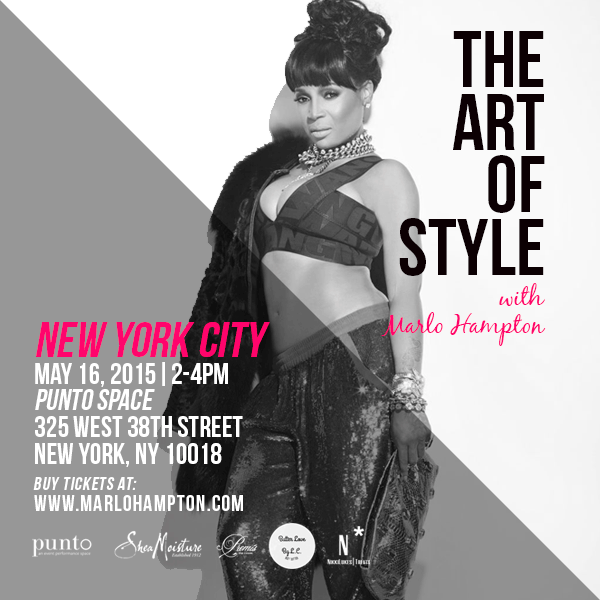 It's Marlo Monday Divas and Divos – and I am so excited! May 16th is right around the corner so it's almost time for me to host the first of my new "Art of Style" seminars in the fashion capital of the world, New York City! First, let me give a big shout out to The Bailey Agency for asking me to host their event and giving me the idea to take this show on the road. Thank you to Cynthia Bailey and her team who I hope to see again when we bring our style party to Atlanta in June! There's always plenty of shade to go around, but isn't it great when we all support each other?
Can I just share something with you? Truthfully, I am so nervous I can't even get myself together, but I think these are good nerves. You all probably didn't know it, but I am a bit of a perfectionist and want to make sure everyone who attends has the time of their lives! So I've gone all out for this and can't wait to meet you. Lord, I pray everything goes according to plan!
And no, this won't be your typical sit down and listen to me talk for two hours – this is an opportunity for us to get better acquainted. I've received so much love from you divas and divos over the years, especially your appreciation for my sense of style, that I really can't wait for us to have cocktails, conversation and all kinds of laughs. In between all that I'll be sharing my style secrets and helping you bring your unique ideas to life.
Let me tell you what to expect…. We have DJ and Fashionista Crystal DeVone better known, as DJ C. DeVone who has been highlighted by numerous life and beauty blogs and quoted as one of the "Best Dressed DJs" on Fox News. She is a heavy hitter, who not only understands style, but can also turn up – so you can expect our private party to be hawt!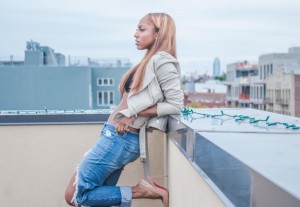 Remember I mentioned "cocktails?" Well a toast to us will be in order, so I'm sending kudos in advance to Premis Beverages​, who has graciously agreed to hook a sistah and all her friends up at this event! And we'll even have the special treat of being served by the "Premis Brand girls."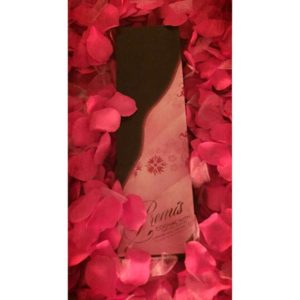 Throughout the day I'll be channeling my inner "Oprah" by sharing a few of my favorite things in the gift bags! Trust me, these bags are worth the price admission on their own. Some of the goodies you can expect include:
Nest Candles – I love this brand, especially the grapefruit scent!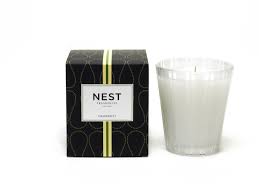 Bling Sting – Ahh!-larm – It's a pink glitter personal alarm with LED safety light on a gold keychain clip. Looks absolutely adorable on a girl's backpack, keychain, purse, or dog leash! Pull the pin, and a 120 decibel alarm sounds instantly. It's like having your own personal, blinged out alarm system!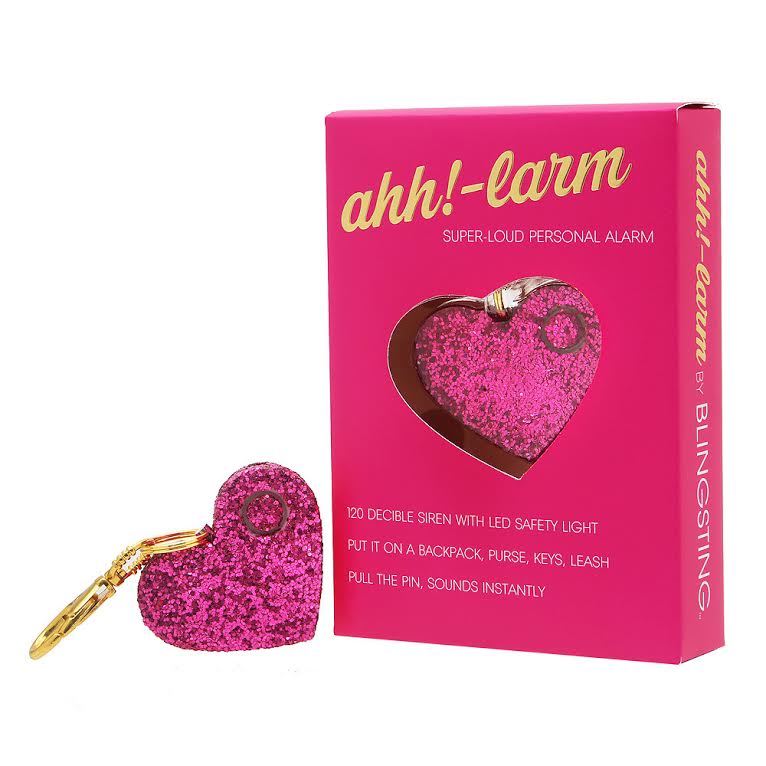 Deepa Gurani Headband, this brand has a distinctive line of high fashion, embroidered accessories that you are just going to love, especially after I share some of the ways I wear them.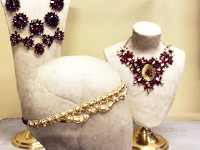 And… We'll raffle off a $200 gift card from my favorite store, Nieman Marcus!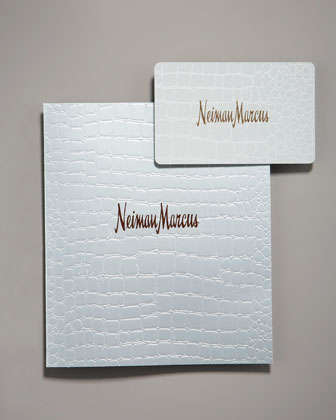 Some of the topics I want to cover include "ballin on a budget!" I will teach you how to look like a million bucks for less than $100! I will let you know what my wardrobe basics and "must haves" are and I want to hear from you. What are your style dilemmas? Do you have an outfit you want my advice on? Bring it with you! I'll definitely show you how to turn it into an outfit to be envied. We'll talk about giving back, because the more you give, the more you'll receive. And in that spirit, I'd like to give three deserving divas/divos, wouldn't otherwise be able to afford it, an opportunity to attend on me. Just send me a note on why you should be there and what style means to you and I'll let you know if you've been selected a few days before the event.
I have quite a few irons in the fire, but this event I expect to become one of my favorites! Get your tickets quick because space is limited. And if you follow me on Twitter and Instagram you'll know about our special sale day when you'll be able to get tickets at a deep discount, but for one day only.
New York City… I expect you to represent! See you in a couple weeks!
Muah!
Marlo